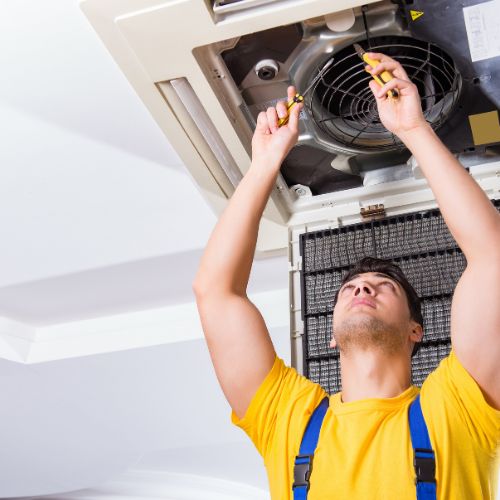 AC Installation & Maintenance Services in Dubai - Master Falcon
Welcome to Master Falcon, your premier destination for top-notch AC installation and maintenance services in Dubai. With years of experience in the HVAC industry, we take pride in providing reliable, efficient, and cost-effective solutions to meet all your air conditioning needs. Whether you need a new AC system installed or require professional maintenance for your existing one, our expert team is here to deliver exceptional services tailored to your requirements.
AC Installation Services:
At Master Falcon, we understand the importance of a properly installed air conditioning system in the scorching Dubai climate. Our skilled technicians are well-versed in handling a wide range of AC units, from split systems to central air conditioning, and everything in between. When you choose us for AC installation, you can expect:
Professional Expertise: Our certified technicians have extensive experience in AC installation, ensuring a seamless and efficient setup for optimal performance.

Personalized Solutions: We offer customized AC installation solutions based on your space, cooling requirements, and budget, ensuring you get the most suitable system for your needs.

High-Quality Equipment: Master Falcon only works with trusted brands and high-quality equipment to guarantee long-lasting and reliable cooling solutions.

Timely Completion: We value your time, and our team is committed to completing the installation project within the agreed-upon timeframe.

Competitive Pricing: Our transparent pricing policy ensures you get a fair and competitive quote without any hidden costs.
AC Maintenance Services:
Regular maintenance is vital to keep your AC system functioning at its best, especially in the hot and humid climate of Dubai. Master Falcon offers comprehensive AC maintenance services to ensure your system operates efficiently and saves you from costly repairs. Our maintenance services include:
Thorough Inspection: Our technicians conduct a detailed inspection of your AC unit, identifying any potential issues that might affect its performance.

Cleaning and Servicing: We clean and service the various components of your AC system, including filters, coils, and ducts, to enhance its efficiency and indoor air quality.

Refrigerant Check: We check and refill refrigerant levels, ensuring your AC system maintains the optimal cooling capacity.

Electrical System Check: Our team examines the electrical connections and controls to guarantee safe and reliable operation.

Preventive Repairs: If any minor issues are detected during the maintenance, we address them promptly to prevent major breakdowns in the future.
Why Choose Master Falcon:
Expert Team: Our technicians are skilled, certified, and experienced in handling all types of AC units and delivering top-notch services.

Customer-Centric Approach: We prioritize customer satisfaction and work closely with you to understand your needs and provide tailored solutions.

24/7 Support: Our customer support team is available round the clock to assist you with any AC emergencies or inquiries.

Transparent Pricing: With Master Falcon, you can rest assured that you will receive honest and transparent pricing for all our services.

Prompt Response: We value your time, and our team is dedicated to responding promptly to your service requests.
Keep your space cool and comfortable year-round with Master Falcon's reliable AC installation and maintenance services in Dubai. Contact us today to schedule an appointment or inquire about our services. Let us be your trusted partner for all your HVAC needs.