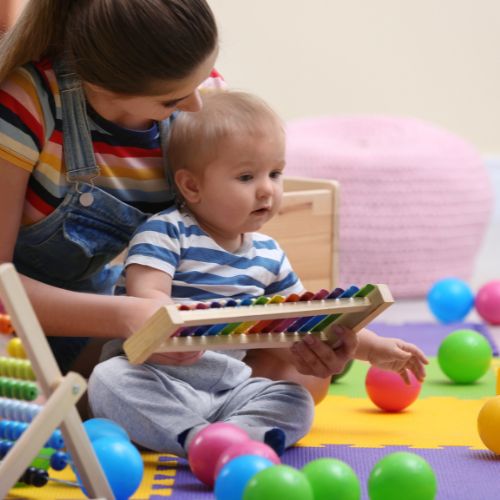 Welcome to Master Falcon: Your Trusted Maid & Nanny Services in Dubai
At Master Falcon, we understand the challenges faced by busy households in managing daily chores and caring for their loved ones. Whether you're a working professional or a parent with a hectic schedule, finding reliable and trustworthy maid and nanny services in Dubai can be a daunting task. That's where Master Falcon comes to your rescue – your one-stop solution for premium household staffing services.
Our Commitment to Excellence
As a leading provider of domestic staffing services in Dubai, we take great pride in offering top-notch solutions that cater to your unique needs. Our commitment to excellence drives us to deliver exceptional services that exceed your expectations. With Master Falcon, you can rest assured that your home and loved ones are in the safe hands of experienced professionals.
Highly Trained and Trusted Maids
At Master Falcon, we meticulously select and train our maids to provide you with unparalleled service. Each of our maids undergoes a rigorous screening process, including background checks, to ensure your family's safety and peace of mind. We understand that your home is your sanctuary, and our maids are committed to maintaining its cleanliness and organization, allowing you to focus on what truly matters.
Professional Nannies for Your Little Angels
When it comes to entrusting the care of your children to someone else, we understand the importance of finding reliable and nurturing nannies. Our nannies at Master Falcon are not only experienced in childcare but also genuinely passionate about fostering a safe and nurturing environment for your little ones to thrive. From assisting with homework to engaging in fun and educational activities, our nannies are dedicated to ensuring your children's well-being and happiness.
Customized Solutions for Your Needs
We recognize that every household has its own unique requirements, which is why we offer customized staffing solutions to fit your lifestyle. Whether you need a live-in maid to manage your daily household chores or a part-time nanny to care for your children during specific hours, Master Falcon has the perfect match for you.
Why Choose Master Falcon?
Reliability: We take pride in our unwavering commitment to reliability. With Master Falcon, you can count on our maids and nannies to be punctual, responsible, and dedicated to their duties.

Trustworthiness: We understand that inviting someone into your home requires trust. That's why we carefully vet and train our staff to be trustworthy and respectful at all times.

Expertise: With years of experience in the industry, Master Falcon has developed a keen understanding of the unique needs of Dubai households. We leverage this expertise to deliver services that cater to your specific requirements.

Quality Service: Our focus on excellence means that we consistently provide high-quality service that ensures your satisfaction.

Flexibility: We offer flexible scheduling options to accommodate your busy lifestyle, making it convenient for you to avail of our services.
Experience the Master Falcon Difference
Join the Master Falcon family today and experience the difference our premium maid and nanny services can make in your life. Let us handle the household responsibilities while you cherish the precious moments with your family. Contact us now to discover how we can help create a harmonious and efficient home environment for you and your loved ones.
Master Falcon: Soaring to New Heights in Household Staffing Services