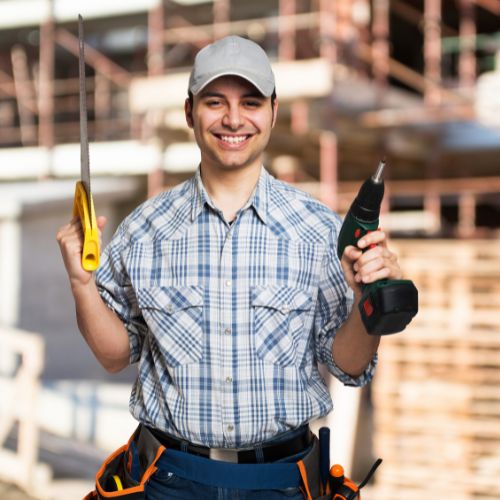 Master Falcon: Your Trusted Handyman Services in Dubai
Welcome to Master Falcon, your go-to destination for reliable and professional handyman services in Dubai. We are a dedicated team of skilled technicians and craftsmen, committed to providing top-notch solutions for all your repair and maintenance needs. Whether it's fixing a leaky faucet, installing shelves, or renovating your space, we've got you covered!
Why Choose Master Falcon?
Experience and Expertise: With years of experience in the industry, our handymen have honed their skills and are well-versed in handling a wide range of repair and maintenance tasks. No job is too big or too small for us; we approach every project with the same dedication and attention to detail.

Licensed and Insured: Your peace of mind is our priority. We are a fully licensed and insured handyman service, ensuring that you are protected throughout the entire process. You can trust us to handle your property with utmost care and professionalism.

Prompt and Reliable: We understand the value of your time, and that's why we take punctuality seriously. Our team will arrive at your doorstep on time and ready to work, ensuring that your repairs are completed efficiently and effectively.

Versatile Services: At Master Falcon, we offer a wide array of handyman services to cater to your diverse needs. From general repairs to home improvement projects, we have the expertise to handle it all.
Our Handyman Services Include:
General Repairs: From fixing electrical issues and plumbing problems to repairing doors and windows, our skilled handymen can efficiently handle all types of general repairs.

Home Improvement: Upgrade your living spaces with our home improvement services. Whether it's kitchen remodeling, bathroom renovations, or interior painting, we can turn your vision into reality.

Furniture Assembly: Don't waste time struggling with complicated furniture assembly instructions. Our experts will quickly and correctly assemble your furniture, leaving you stress-free.

Carpentry Services: Need custom-made shelves, cabinets, or any other woodworking projects? Our carpentry services have you covered with precision craftsmanship.

Tiling and Flooring: Enhance the aesthetics and functionality of your space with our tiling and flooring solutions. We can install, repair, or replace tiles and flooring materials with finesse.

Odd Jobs: Have a list of odd jobs that need attention? We'll take care of them all, leaving your property in tip-top shape.
Customer Satisfaction is Our Priority
At Master Falcon, we take immense pride in the satisfaction of our customers. We strive to exceed your expectations and ensure that every project is completed to your utmost satisfaction. Our transparent communication, competitive pricing, and dedication to quality set us apart as a trusted handyman service in Dubai.
Contact Master Falcon Today!
Don't let those pending repairs or home improvement projects bother you any longer. Contact Master Falcon today and let our team of skilled handymen handle the job with expertise and efficiency. Experience hassle-free service and get your property back in shape in no time!
Remember, when you need a handyman in Dubai, Master Falcon is the name to trust!